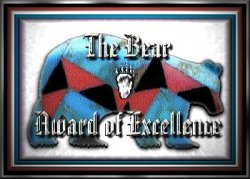 Graduates of Indian 101 who have developed their own sites of higher learning, may be eligible for Indian 101 Magna Cum Laude recognition. Please do not submit your site to the records department. As the Dean peruses the net, and sees a site that is deserving, the award will then be bestowed. Magna Cum Laude recognition is given out are based on the following criteria:
1. Native American Content (More than just links -- good relevant content)
2. Reality (Nothing that would result in revocation of an Indian 101 diploma (shaman, ooggie boogie stuff)
3. Good design. (Graphics, working links, etc)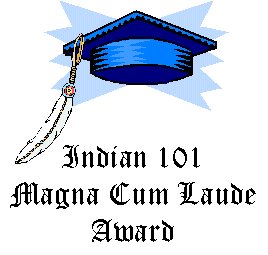 Rick Red Grackle White Pekinese Two Worms Teddy Bear Fragrant Mold Little Virus Solar Flare Kerchee Powelson
Copyright © 1997 Wise Guy Indians. All rights reserved.
Revised: August 11, 2004.